We are Manufacturer/ Exporter of Industrial X Ray Machines, Industrial X Ray Inspection Machine; our plant is situated in Pune, Maharashtra, India. Applications are for Manufacturing Industries/Companies i.e. Pharmaceuticals, Automobile, Gold Jwellery, Casting Products, Alloy Steel Products, Cast Iron Shaft, Ceramic Fuse, Electric Assembly, Air Filter Assembly, Plastic Molding, Automobile Electrical Assembly, Oil Filters, Personal Care, Gel Bottles, Aluminum casting, textiles, etc.
These Machines is specially customized to monitor random parts from the bulk production. Manual testing is done without any effort with very short period of time. Universal X-Ray cabinet to provide a maximum flexibility for inspection of small and medium sized parts. We make it very cost effective, especially for small businesses.
At Parth Systems (I) Pvt. Ltd, Industrial X-Ray Machines, we specialize in providing state-of-the-art industrial X-ray solutions for non-destructive testing (NDT) applications. With our cutting-edge technology and expertise, we help businesses across various industries ensure the quality, safety, and reliability of their products.

Our Industrial X-Ray Machines
We offer a wide range of industrial X-ray machines designed to meet the diverse needs of our clients. From small-scale components to large infrastructure projects, our X-ray machines provide detailed and accurate imaging to detect defects, and evaluate internal structures.

Our product line includes:
Series of Machine: These compact and versatile X-ray machines are ideal for inspecting small to medium-sized components. With high-resolution imaging and advanced software, this series delivers precise results for quality control purposes. Series offers exceptional power and penetration capabilities. Whether you need to inspect welds, castings, or thick materials, these machines provide unparalleled performance and reliability.
Key Features and Benefits :
Superior Image Quality: Our industrial X-ray machines produce high-resolution images with exceptional clarity, enabling you to detect even the smallest defects or inconsistencies. Advanced Software Solutions: We provide powerful software solutions that enhance image analysis, measurement accuracy, and reporting efficiency. Our intuitive interfaces make it easy for operators to interpret results and make informed decisions.

Fast and Efficient Inspection: With rapid scanning capabilities and automated features, our X-ray machines streamline the inspection process, saving you time and resources.

Compliance with Industry Standards: Our machines are designed to meet the stringent requirements of industry standards and regulations, ensuring that your products meet quality and safety guidelines.

Expert Technical Support: We have a dedicated team of experienced engineers and technicians who provide comprehensive technical support, training, and maintenance services. We are committed to keeping your operations running smoothly.

Industries We Serve
Our industrial X-ray machines cater to a wide range of industries, including:
• Pharmaceuticals
• Automobile/Automobile Electrical Assembly
• Gold Jwellery
• Manufacturing and Engineering

Why Choose Parth Systems Industrial X-Ray Machines?
• Industry-Leading Technology: We stay at the forefront of X-ray technology, constantly innovating and upgrading our machines to meet the evolving needs of our clients.
• Customization Options: We understand that every industry and application is unique. That's why we offer customizable solutions to address specific requirements and challenges.
• Proven Track Record: With years of experience and a strong reputation, Parth Systems Industrial X-Ray Machines has established itself as a trusted name in the field of non-destructive testing.
• Exceptional Customer Service: We prioritize customer satisfaction and strive to provide excellent service at every stage of the engagement, from initial consultation to after-sales support.

Contact Parth Systems (I) Pvt. Ltd today for Industrial X-Ray Machines If you're looking for reliable and advanced industrial X-ray machines for your non-destructive testing needs, contact Parth Systems Industrial X-Ray Machines today. Our team will be delighted to discuss your requirements, provide expert advice, and offer a tailored solution that meets your specific needs.
| | |
| --- | --- |
| Machine Type | Industrial X-Ray Machine |
| Model Number | PSIPLIX1602FP4343 |
| Tunnel Size | 550X550X550mm |
| Maximum Job Size Can Be Scan | 400X400X400mm |
| Detector Type | Flat Panel Static Detector |
| Detector Area | 427 X 427mm |
| X-Ray Generator Energy | 160kV 1mA |
| Machine Size (LXWXH) | 2000X1000X2100mm |
| Machine Weight | 600KG |
| Part Loading | Manual |
| Display | 19" non-touch display |
INSTALL APPLICATIONS :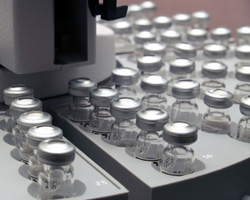 Pharmaceuticals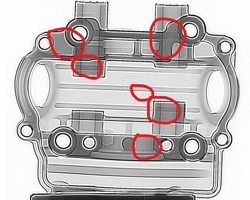 Automobile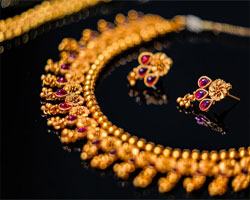 Gold Jwellery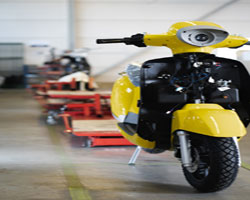 Automobile Electrical Assembly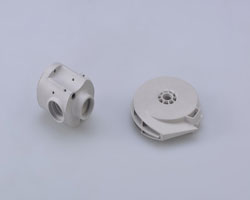 Plastic Molding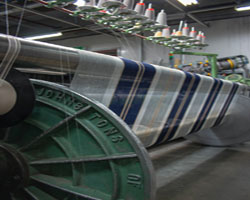 textiles